The Western New York Access Coalition, in conjunction with the Access Fund, has been working with one of the DEC regional foresters for the Zoar Valley Multiple Use and Unique
Area, and is happy to announce that ice climbing and rappelling by rope have been excluded from the restrictions prohibiting persons from entering the area within 15 feet of cliff edges and climbing cliff walls, including any waterfall. Additionally at the end of the Overlook Trail accessed via the Valentines Flats trailhead, there is a "Trail Closed" sign, and we've been informed by a forester that we should not be concerned with continuing beyond that sign when ice climbing.
We want to thank everyone for their patience while the Western New York Access Coalition and the Access Fund have been lobbying the NYS DEC to have the ice climbing and rappelling language added to the recently adopted NYS Rules and Regulations Section 190.25 Zoar Valley Multiple Use Area including Zoar Valley Unique Area.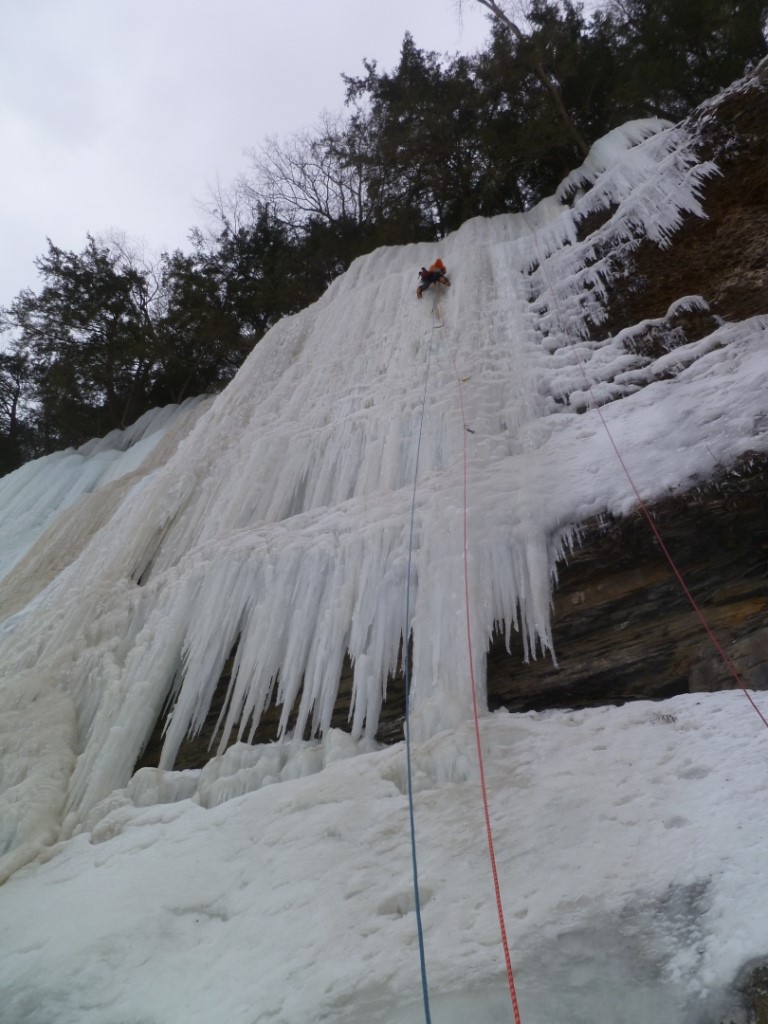 ---